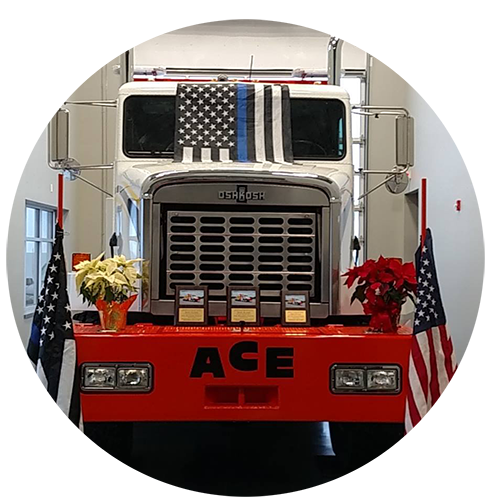 We are your choice for fast, affordable, and reliable towing service in the Bismark/Mandan area.
Ace 24 Hour Towing provides local and long-distance towing, light towing, heavy-duty towing, and motorcycle and specialty auto towing. At Ace 24 Hour Towing we have 30, 35, and 40 Ton Towing and Recovery Units that will handle all your big hauling and recovery needs.
Ace 24 Hour Towing also provides boosting service, winching, impounds and repossessions, ice recovery, equipment hauling, and rollback service. Here at Ace 24 Hour Towing, we are the Vehicle Unlocking Specialists. At Ace 24 Hour Towing we are also specialists of Autos, Boats, Buses, RVs, and Semis.
why choose us?
Service 24 hours a day, 7 days a week
Local and long-distance towing, light towing, heavy-duty towing, motorcycle and specialty auto towing
Fast and reliable
Boosting, winching, impounds, repossessions, ice recovery, equipment hauling, and rollback services
Autos, boats, buses, RVs, and Semis